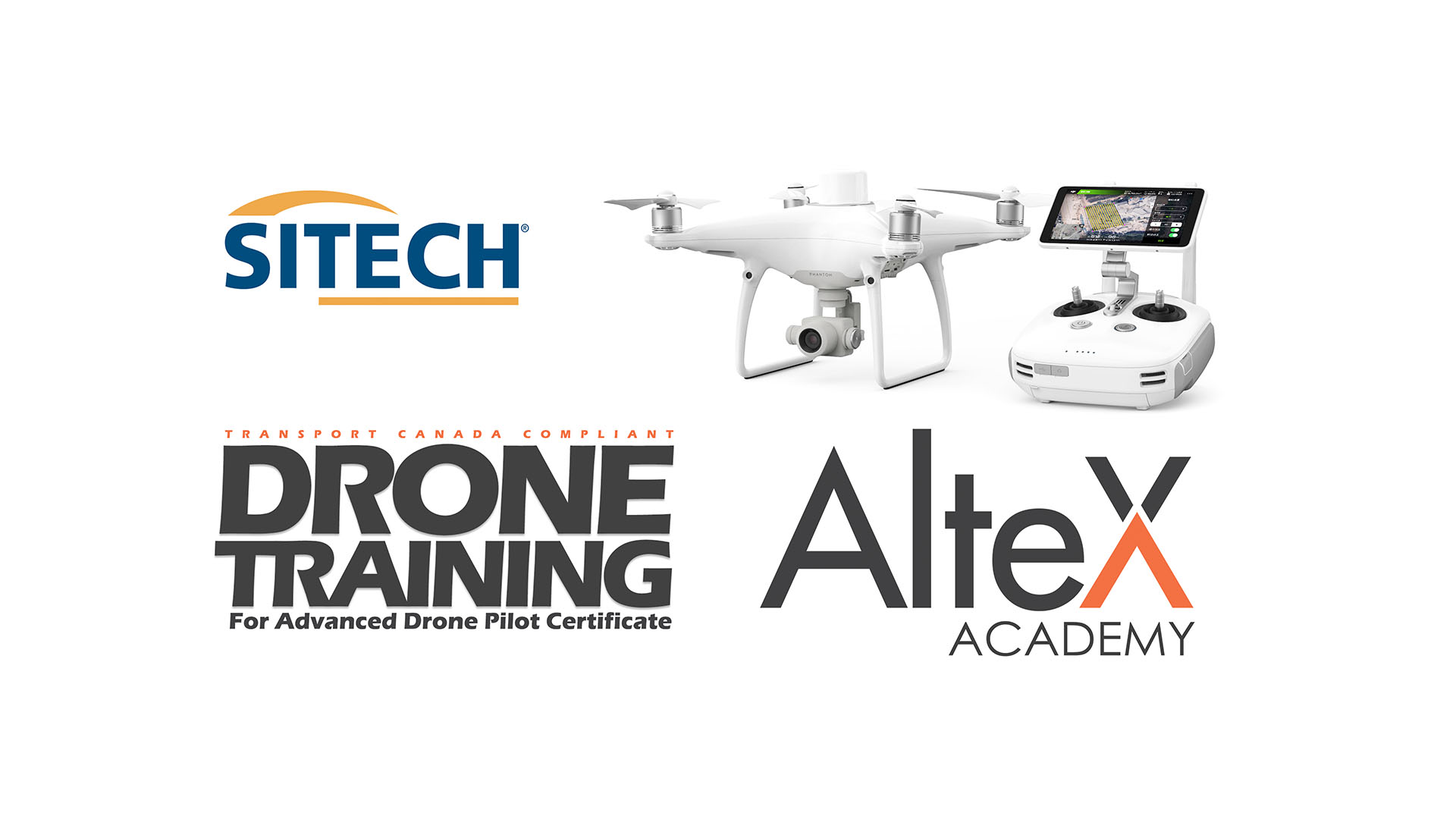 Drone Training
February 14, 2019
by ADMIN
Advanced Drone Pilot Certificate
A complete program including Ground School, in-person Flight Training and Flight Review to receive Transport Canada's Advanced Drone Pilot Certificate. This program is designed for working professionals to understand the safety, efficiency, and effectiveness of drone operations.
Drone rental (DJI Phantom 4 Pro) is included for flight training and review.
Students are required to be capable of verbal communication in English.
Online Ground School Advanced
In-Person Flight Training
In-Person Flight Review
Ground School: 20 Hours (Online Learning)
Flight Training and Review: 8 Hours (1 Day in-person)
Access Duration: Your have 120 Days to complete the program
Online and In-Person Learning
AlteX Flight Field (King City, 30 minutes North of Toronto)
Detailed location and booking procedures available after purchase.
Professional Drone Pilots
Age: 21+
Precision Survey Workshop or Customized Training
What is Drone Pilot Certificate?
Transport Canada released new regulations on Jan 9, 2019, which replaces SFOC with a Drone Pilot Certificate. Similar to driver's license, a drone pilot must pass an online written exam (through Transport Canada website), and an in-person flight review (through a training facility).
What does Ground School teach?
Ground School is a prep course for Transport Canada's online advanced pilot exam.
What does flight training teach?
Using DJI Phantom 4 Pro, flight school is a 7-hour prep course for Flight Review. Training includes a focus on survey and industrial flight operations.
What does Flight Review entail?
Flight Review is an 1-hour flight test where the pilot is required to complete a drone flight to demonstrate their ability to fly safely.
Does student need to bring a drone for training and testing?
No. DJI Phantom 4 Pro is included for training and testing day.
Where is flight training and testing located?
In King City, 30 minutes from Toronto.
REFUND
Refundable with less than 2 hours of learning time on AlteX Academy, within 3 days of purchase.
EXCHANGE
Exchange not applicable for Ground School Advanced.
In-person Flight Training and Flight Review may be rescheduled at least 7 days prior to scheduled in-person session time.
HOW
Please contact training@altexacademy.com with your full name, email address, and course name for Refund requests.
Reschedule can be completed on AlteX Academy within the course schedule.