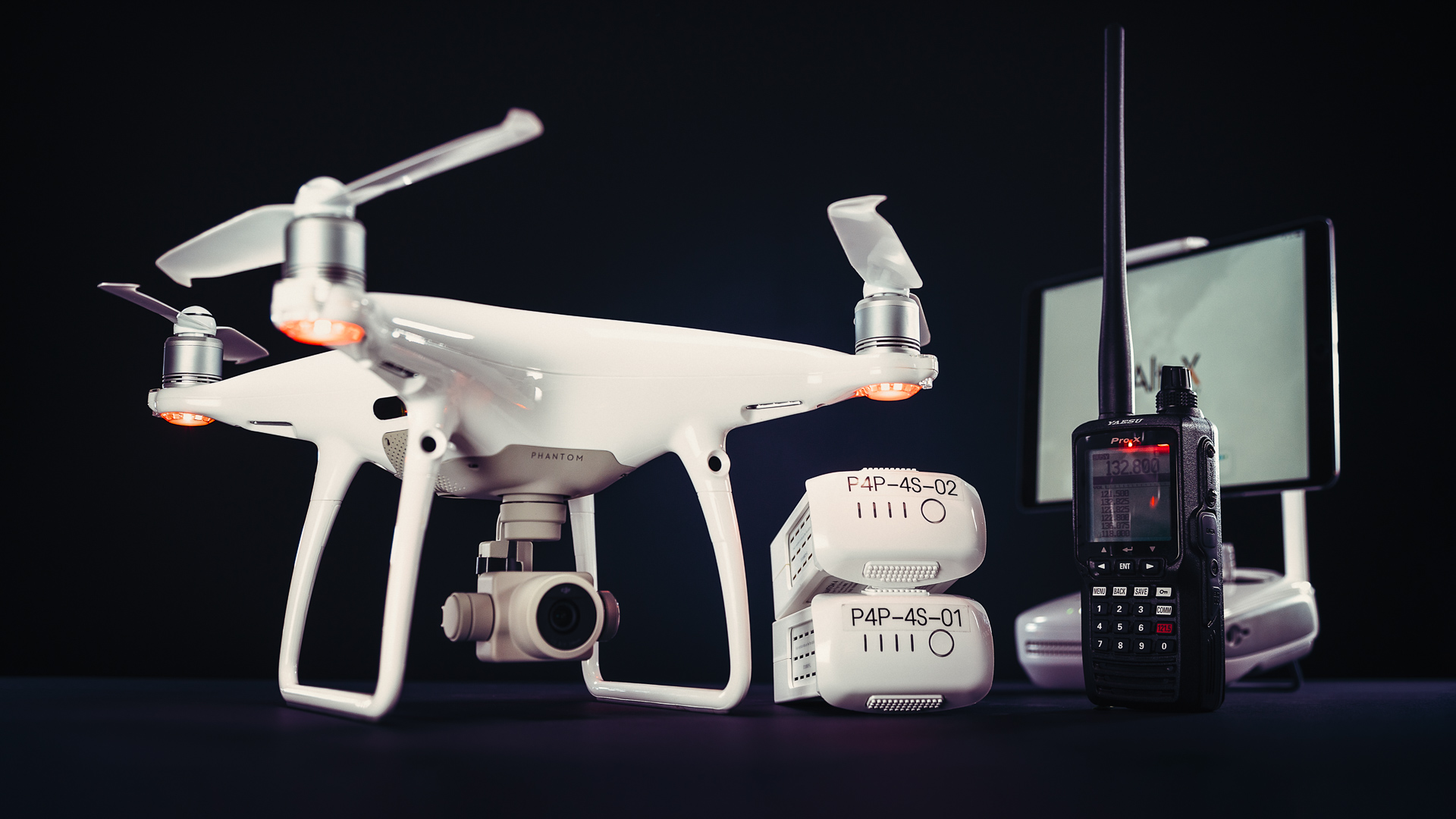 Drone Ground School (TC EXAM PREP)
December 3, 2018
by ADMIN
AlteX Drone Ground School covers all fundamental knowledge for Transport Canada's Written Exam for a pilot of small Remotely Piloted Aircraft Systems, RPAS or commonly known as drones. In addition, the course employs a practical approach by introducing students to real flight scenarios such as Film-making, Search and Rescue, Survey, and Inspections.
This comprehensive course includes both self-learning and Live Webinars.
Learn at your own pace and build fundamental knowledge through our multimedia learning material. Then join Live Webinars to have your questions answered live, learn from other students, and enjoy modern learning from virtually anywhere.
CORONAVIRUS (COVID-19)
Our Commitment to Students and Partners During Coronavirus (COVID-19): AlteX offers online application courses to help drone pilots learn new skills from home! A FREE application course is offered to all AlteX students. Visit our Courses page for a full list.
BONUS ADD-ONS
AlteX Training focuses on Practical Operations. In addition to preparing you for Transport Canada's Drone Pilot Exam, we also provide the following material for your day-to-day drone operations: Flight Documents Template; Step-by-Step Flight Planning Procedures; Training Library Access Never Expires (includes industry updates, workflow and application workshops throughout the year). Students enjoy live workshop access and recorded version with resources.
01. Intro to Drones
02. Theory of Flight
03. Air Space Management
04. Air Law
05. Flight Systems
06. Meteorology
07. Navigation
08. Human Element
09. Radio Communications
10. Flight Operations
11. TC Drone Pilot Written
Exam Prep
Learning Hours: 24 Hours
Access Duration: You have 90 Days access to the course after enrollment
Online with Self-pace and Webinar Components
Anyone interested in taking Transport Canada's Drone Pilot Written Test (Complex).
Age: 16+
What is Drone Pilot Certificate?
Transport Canada released new regulations on Jan 9, 2019, which replaces SFOC with a Drone Pilot Certificate. Similar to driver's license, a drone pilot must pass an online written exam (through Transport Canada website), and an in-person flight review (through a training facility).
What does Ground School teach?
Ground School is a prep course for Transport Canada's online advanced pilot exam.
What does Flight Training teach?
Using DJI Phantom 4 Pro, flight school is a 3-hour prep course for Flight Review. Students can book additional sessions with application focused training.
What does Flight Review entail?
Flight Review is an 1-hour flight test where the pilot is required to complete a drone flight to demonstrate their ability to fly safely.
Does student need to bring a drone for Training?
No. DJI Phantom 4 Pro is included for flight training.
Does student need to bring a drone for Flight Review?
Yes. Students can choose to bring their own drone for flight review, or rent AlteX DJI Phantom 4 Pro package.
Where is Flight Training and Testing located?
In King City, 30 minutes from Toronto.
REFUND
Refundable with less than 2 hours of learning time on AlteX Academy, within 3 days of purchase.
EXCHANGE
Exchange not applicable for Ground School Advanced.
HOW
Please contact training@altexacademy.com with your full name, email address, and course name for Refund requests.
AlteX Academy online courses are cloud based. Videos, Graphics Material or Interactive Material such as glossary and quiz are not available for download. A package of downloadable course files is provided in Course Orientation Module where applicable. Standard computer programs such as Microsoft Word and PDF are required to complete AlteX Courses. Internet speed of 10 Mbps or more is recommended for optimal learning experience. Please allow time for loading course module if your internet speed is less than 10 Mbps. Internet service interruption may disrupt course learning progress